Your finances in
one place
From credit cards, debit/bank accounts and eWallet, personal finances can be tricky. Finory's mission is to make it simple to manage everything from one place.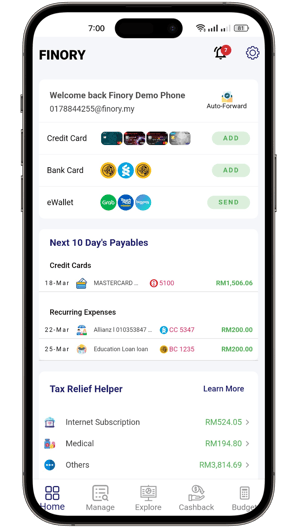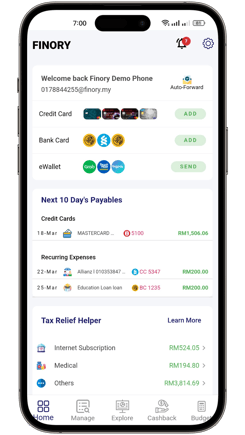 Key in your spending and the app will automatically calculate the est. cashback. Easily know when to switch cards when the cashback is capped.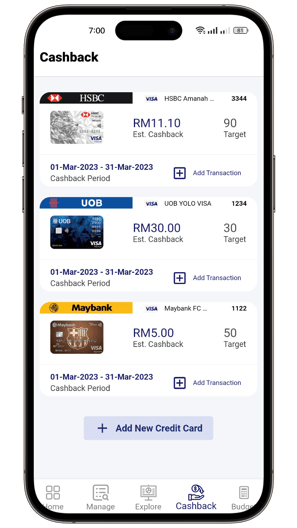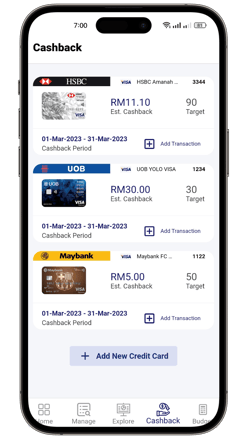 Easily
track
expense data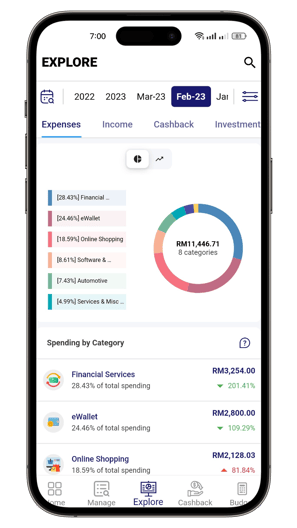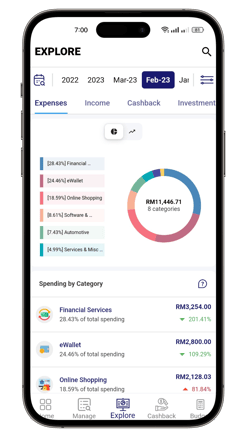 Unlike other finance apps, we're all about categorizing your financial data into meaningful and easily comprehensible charts automatically. We won't leave you guessing.
With Finory Cashflow, you can plan better for your upcoming expenses as Finory lets you see your recurring expenses as well as projected cash flow.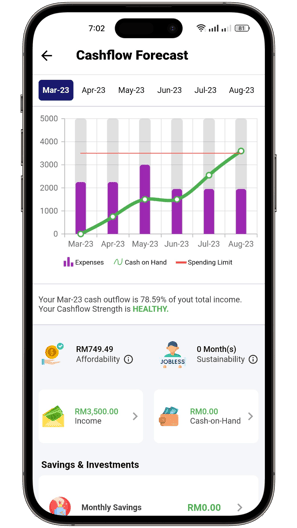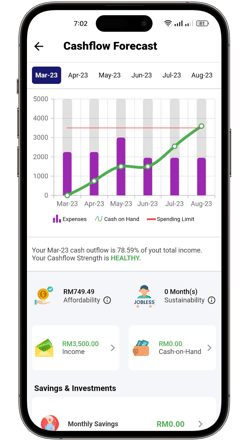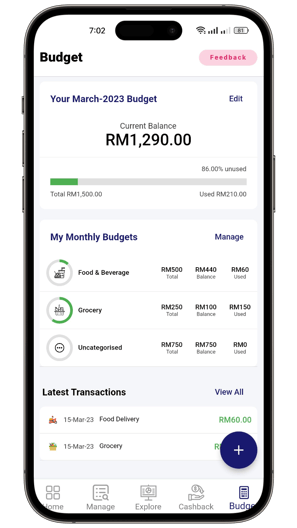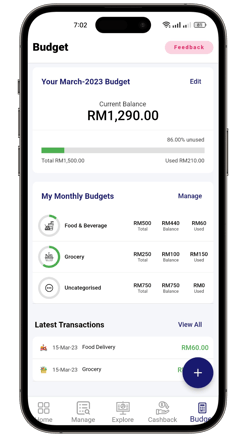 Set a practical monthly budget and control your spending with granular details. Just upload or snap your spending receipt and Finory will automatically process your data.
Forget about "forgetting to pay" credit card due any more, you get to wait "till the last moment" and still avoid paying late fees.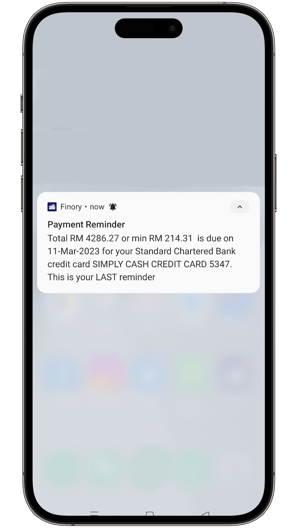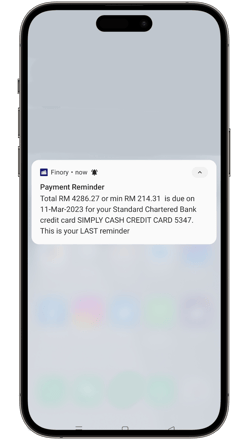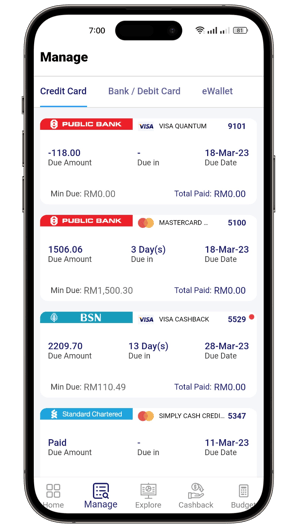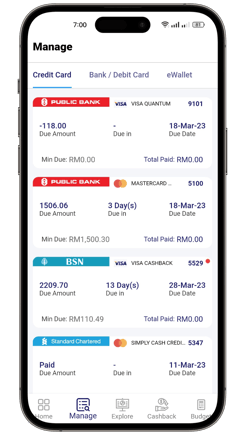 Manage all your credit cards in one place. See the due amount and due date.
Automatically categorize your transactions, cashflow prediction, recurring expenses, receipt scanner, identify tax deductible transactions and more.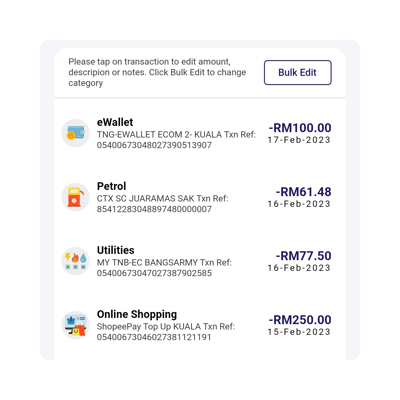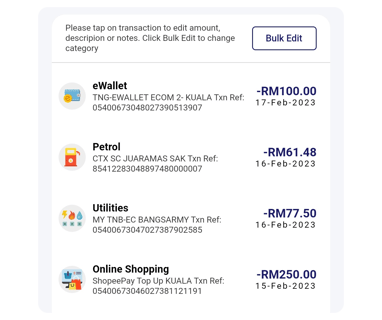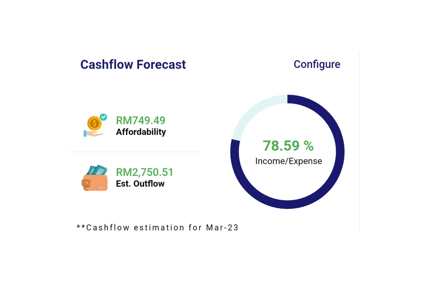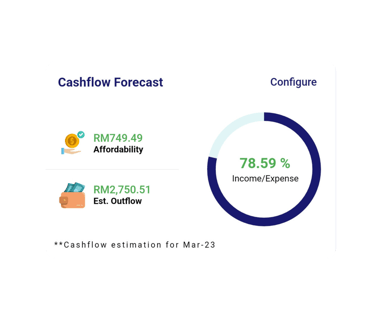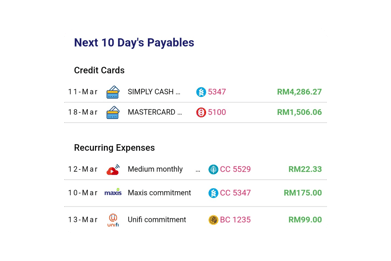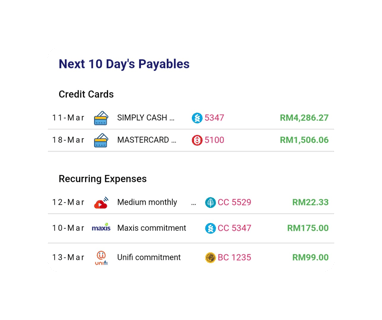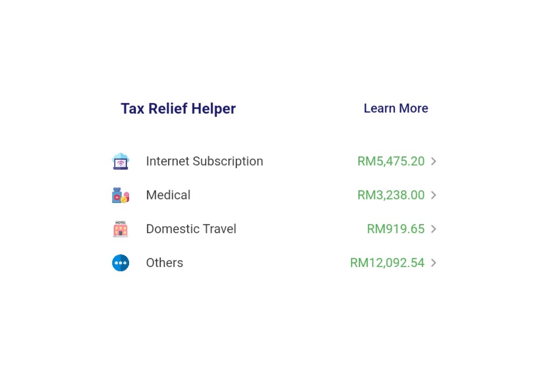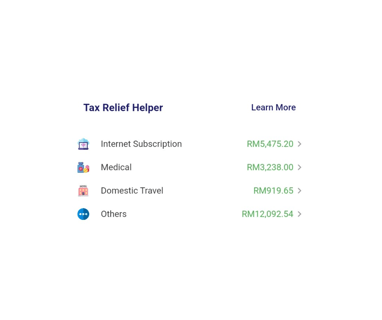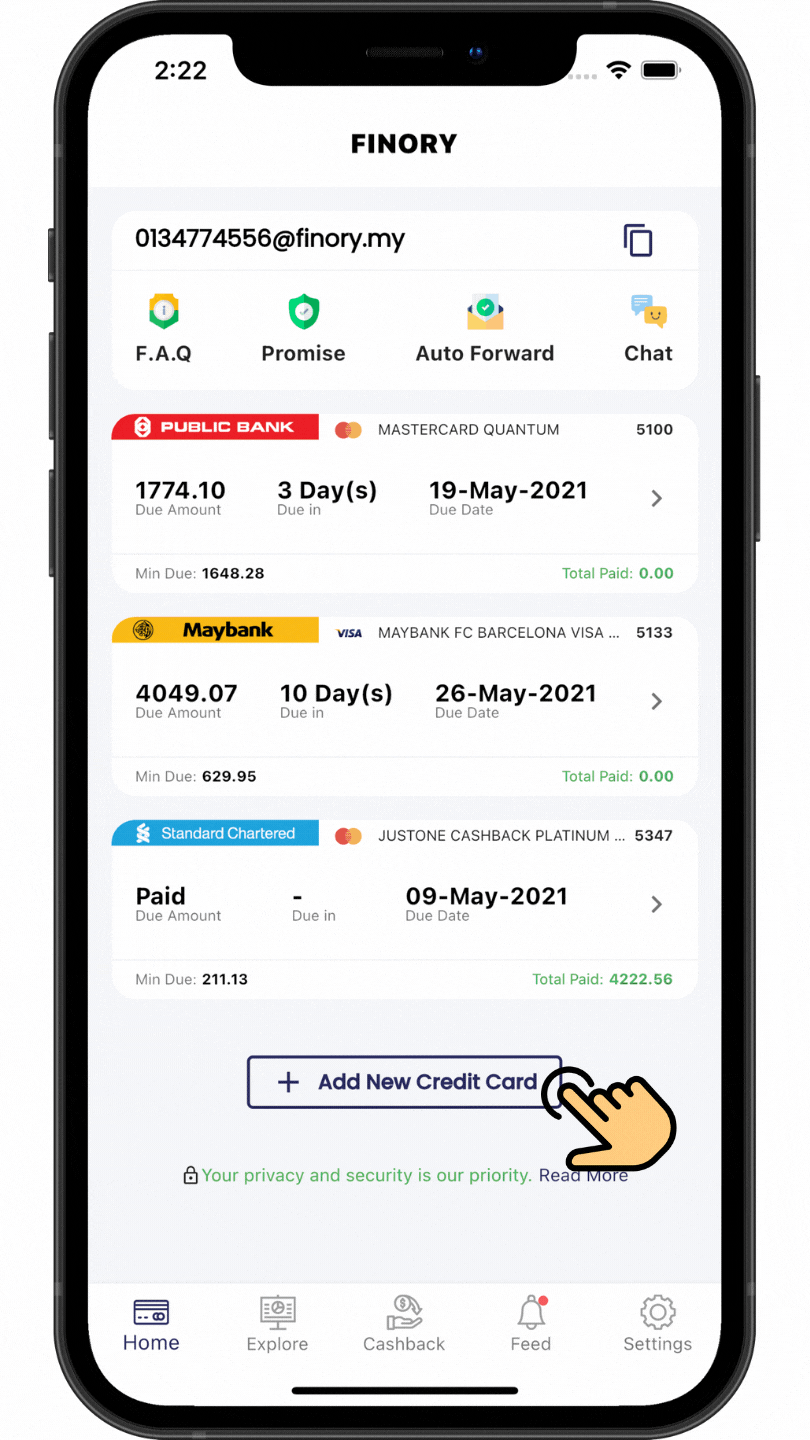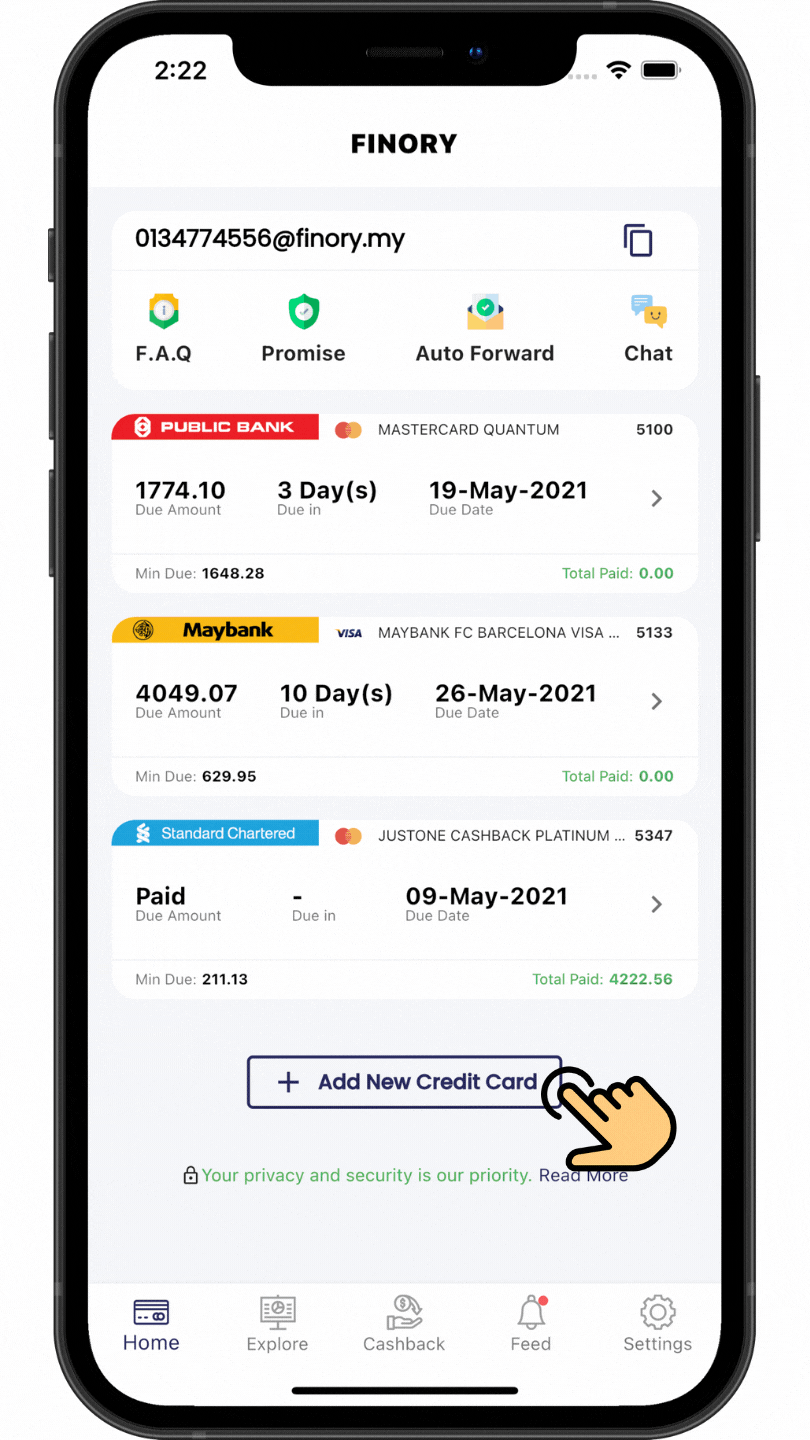 Get Started Within Minutes
Step 1 : Add your accounts
Key in the PDF password, and copy the designated Finory email.
Step 2 : Forward your statement
Send your statement via email to the designated Finory email.
Now see your financial data, and auto-labelled transaction category in the app.
Keeping your data safe is our priority.
We continuously invest in security upgrades, and we protect your data and privacy like our business depends on it - because it does. Finory is committed to Malaysia PDPA laws. We never have and we never will sell your data to businesses or third parties.






Finory is secure and safe
We don't store any PII of user
Finory doesn't store or parse any Personal Identifiable Information like full name, address and full card number.
We are a Malaysian based company, registered with SSM. This is a legit business, and we are also invested by Malaysia VC and Angels.
Our cloud architecture follows the modern trend and all data is stored securely in Google Cloud Infrastructure.
How will
Finory

benefit you






All your expenses from various sources are in one place, processed for easy understanding.
Identifies your non essential spending, avoid credit card late payments and maximize your cashback.
Understand your spending behaviour, all your recurring expenses and forecast your future cashflow.